Note: Due to COVID-19, the visitor experience at Parks Canada places will be different than it has been in the past. The health and safety of visitors, employees and all Canadians is of the utmost importance.  Please visit https://pc.gc.ca/ns and follow Parks Canada's social media channels for information and updates on the status of all Parks Canada places.
Get a rare glimpse into the extraordinary heart and mind of a world-famous inventor whose genius helped shape the modern world. Pull the curtain back on Alexander Graham Bell's interests and inventions, spanning airplanes and kites, to deaf education and artificial respiration. Feel his legacy come to life as you explore remarkable artifacts, photos and full-scale replicas that mark his masterful career as an engineer, inventor, scientist and humanitarian.
Discover more through the story of Mabel Hubbard Bell, Alec's wife and partner in innovation. Deaf from a young age, Mabel became an advocate and community leader, and provided Bell with business and financial guidance throughout his career as an inventor and scientist. She personally financed the Aviation Experiment Association and while living in Cape Breton, Mabel helped establish the Young Ladies' Club of Baddeck in 1891, as well as the first Montessori classes, and the earliest home and school association in Canada. Today, she is recognized as a National Historic Person.
This historic site sits in the traditional and unceded territory of L'nu, also known as the Mi'kmaq. The Bells fell in love with the natural beauty of the island first known as Unama'ki, and their story is interwoven with that of the many settlers and cultures that continue to thrive here today.
Notes from "Best Places to Explore in Nova Scotia"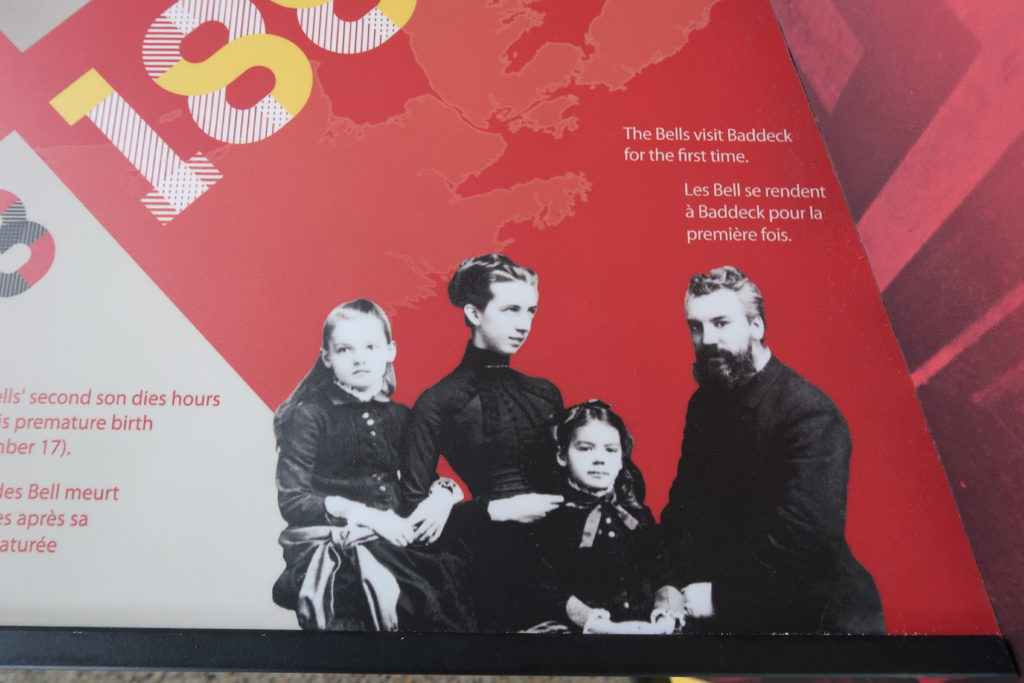 The Alexander Graham Bell National Historic site is an excellent museum on Bell's history, life and MANY inventions. Before visiting I hadn't realized just how many things he had invented or made better.
Alexander Graham Bell use to spend about half the year living and inventing in Baddeck, Cape Breton working on everything from the telephone to flying machines, an x-ray and more.
Be sure to visit the museum to learn a lot of great and interesting information and learn a new thing or two!