Located on three acres of formal gardens in Calgary's Beltline neighbourhood, Lougheed House is a 14,000-square-foot Victorian mansion built in 1891, museum, restaurant and free formal gardens. It is a house of story, a place where we engage individuals and community in meaningful ways to share and honour our diverse experiences. We innovate, interpret, and explore the many dimensions of our past, while fostering dialogue about our future.
Notes from "5 Historic Places with a Soft Spot for Romance"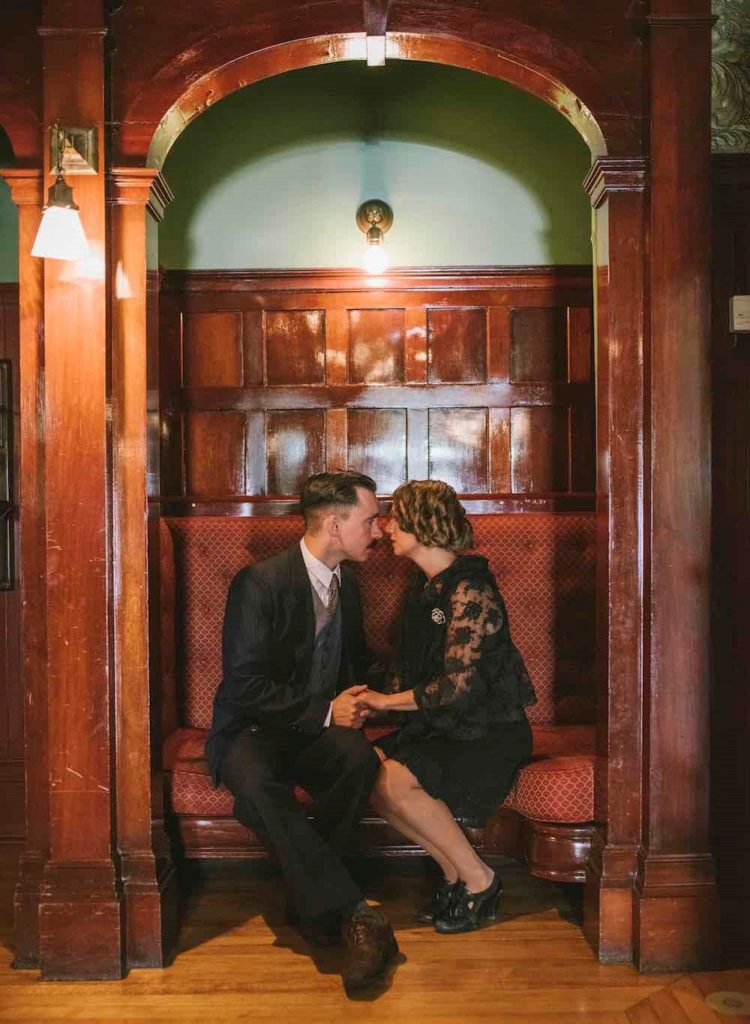 Ever heard of a kissing spot? This is usually a spot where a couple can meet to share a kiss in secret. We were curious to know of historic places with a kissing spot on their premises. Lougheed House did not disappoint, and shared great photos of their inglenook complete with starry-eyed (thespian) lovers enacting a romantic scene.
While inglenooks were originally built to afford women a somewhat private place to remove their boots without showing their ankles, the one at the Lougheed house has morphed into a popular cozy spot for couples to sit in relative seclusion as they observe exhibit openings, parties and other public events – or maybe exchange a kiss.
Photo: Two cast members from the 2016 production of Much Ado About Nothing, produced by Edmonton's Thou Art Here Theatre Company, in the inglenook at Lougheed House (photo by Nico Humby)